If you would like to see more of our "Photo Anthology" posts, click
HERE!
Kaoh San is like a mix
between Gamarra and Procuradores
Where you can get beer and clothing
or get a bad tattoo
Make faces like Boludos!
Kaoh San es una mezcla
entre Gamarra y Procuradores
donde venden cerveza y ropa
y te hacen tatuajes malos.
Pongan cara de Boludos!

Recce in Phuket
Checking out the island
Look at the waves Mom!
As if I could see them on the phone
He cutely repeated it ten times
Reconociemiento en Phuket
Chequeando la isla
Mira las olas Mama!
Como si las pudiera ver por telefono
Cariñosamente lo repitio diez veces

Lembranza de deus
Colors of the Americas
On the other side of the globe
Señor de Bonfim; Made in Bali
Lembranza de deus
Rio en Tailandia
Colores de America
Al otro lado del mundo
Señor de Bonfim; Hecho en Bali


Oh so Klongy
Stinky, dark and murky
Watch out the water gets in your eye
you might swell up and burst in puss
Klong
Ay que Klongisimo
Apestoso, oscuro y viscoso
Cuidado te entra el agua al ojo
quizas te hinchas y revientas en pus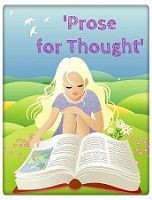 Digiprove sealCopyright protected by Digiprove © 2015 Victoria Welton