The town of Napa in the Napa Valley has been famous for its wineries since the beginning of the 1900s. Throughout the years, the Napa Valley has maintained its charm, and in the last 50 years, it has become popular for romantic getaways. It's not uncommon to hear about a couple going to Napa for the weekend in a TV show or movie, or as part of a novel. If you've never been to Napa Valley, now is a great time to experience nature in Southern California and visit the gorgeous wineries all around the Napa Valley.
Wine Tasting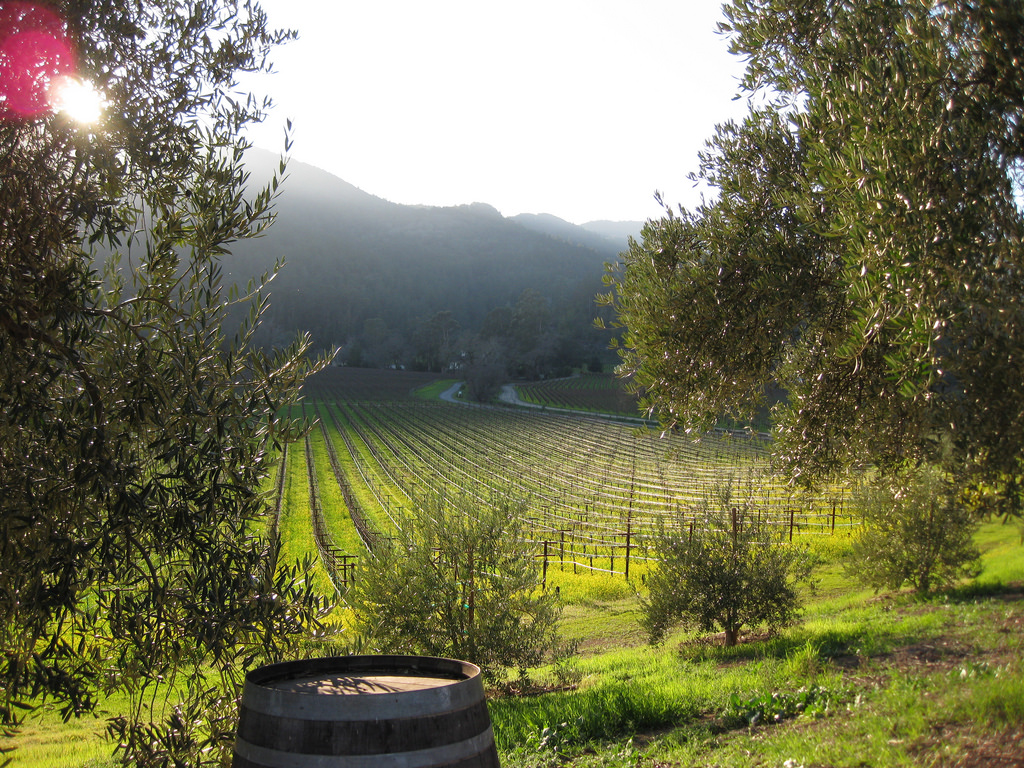 Photo from Flickr by Derek Key
There are around 200 wineries in the town of Napa alone, with many others throughout the Napa Valley. You have a few options on how to experience the wineries. One way is to reserve a one-day winery tour which usually includes a walk or ride around the vineyards, a two- or three-course meal with wine pairings, a tour of the winery, and a wine tasting. Some wineries are really classy and can be quite romantic when you get a private tour. Another option is to go winery hopping to a few places. Just make sure you either make a reservation or find out if they have open-all-day tastings.
Amazing Food
Apart from the wine, Napa is also known for high-quality meals. Chefs from all over the world visit the wineries to prepare unforgettable meals for guests. There are also four Michelin starred restaurants in Napa for the foodies. Wine and food go great together, so going to Napa and not eating well is unforgivable.
Outdoor Activities
Napa is just north of the San Francisco Bay, and in the mountains. There are plenty of outdoor activities in the valley that don't necessarily include wine, although most do! You can go on a hot air balloon ride over the valley, for example. There are options with and without brunch and wine. If you and your loved one like hiking, there are plenty of hiking trails that can take you high up into the mountains for a privileged view of the valley. There are trails for cycling as well, and rivers and lakes for water sports like stand up paddleboarding, kayaking, wakeboarding, and kiteboarding.
Intimate Hotels
With all the activities available in Napa for couples, there is no shortage of intimate hotels. There are hotels for all budgets, from small boutique hotels or bed-and-breakfasts to larger resort style hotels. For an intimate setting, look for the smaller hotels or the ones that offer private bungalows. You can choose to stay in downtown Napa to be able to walk around town easily, or in a little cottage hotel higher up in the mountains for a more natural setting.
A nature and wine getaway to Napa is one of those unforgettable experiences that couples will keep as a treasured memory. Some couples can't wait to go back the next month or the next summer. It's the kind of place that stays with you forever.